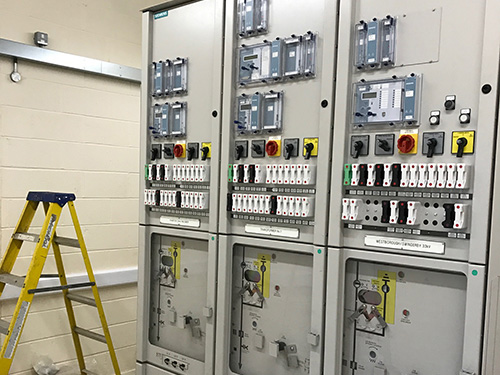 We were contracted by T&A Maintenance to complete a full rewire of the Fernwood substation. This was effectuated in galvanised trunking/ conduit using new supplies, distribution boards and lighting, as well as installing heating, power, external lighting and earthing.
DATE: 2017
PLACE: Fernwood
TYPE: Subcontract T&A Maintenance
INSTALLATIONS:Full rewire in galvanised trunking, distrubution boards, lighting, heating, power & earthing.