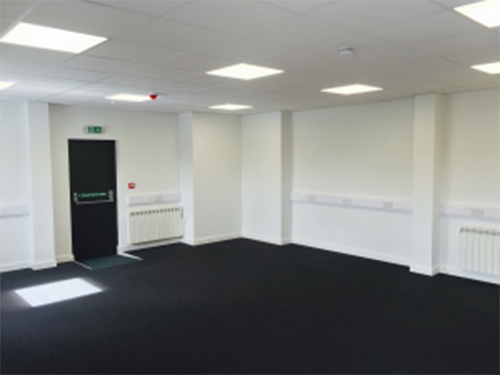 Working on behalf of CSWS Ltd, we did a full office electrical installation for Replay Maintenance's brand new offices in the new Roseland Business Park in Newark
We installed LED lighting throughout from a Deluce lighting scheme, as well as a new sub main distribution board and all power and data cabling and dado trunking to the offices. We also completed a full installation of Rointe digital electric radiators.
The work was carried out to a very tight timescale, however we met the deadline and our client was very happy with the work carried out.
I just wanted to say how impressed I have been with all of the work carried out under the CSWS banner on Unit 21 – it's really refreshing to see such a 'can do' attitude throughout an organisation. It goes without saying that I would highly recommend you and your company for projects going forward.Mike Steadman, CSWS Ltd
DATE: 2017
PLACE: Newark
TYPE: Subcontracted with CSWS Ltd
INSTALLATIONS: LED Lighting, sub main distribution board, power/data cabling, dada trunking, digital electric radiators.